Happy New year to all. May this year find you all healthy
Welcome Home and to our site. Follow us on facebook:
The photo above will be the final page in the book our brother Paul Grieco is putting together on the History of the War in Vietnam.
This site has been set up to encourage an interest in our
organization. If you are a Vietnam Vet or served during
the Vietnam era or served in any era or war, you need to
see what we are all about. Experience the
"Welcome Home" feeling we all share with each other.
We do not profess to be the biggest veteran's
organization, but rather an organization where
camaraderie and our activities work hand in hand in
accomplishing the goals we set out to do.
We are a family. Our purpose is to serve our fellow Vets
and our community. If you wish to find out a little more about us, come and
sit in on one of our meetings. We meet the 4th Tuesday of every month at 7:30 PM
except August. Check "directions" page for location. Application for
membership is on the "Contact" page.

If you are a new member you have not been put on the roster yet. If you wish to receive email and the newsletter (if you are not a member and would like info about the organization) let web master know by dropping an email to deacon119@vwva2006.com

Vietnam War Veterans Association
PO Box 1138
Bellmore, NY 11710-0350
This is an incorporated organization and non-profit entity according to the laws of the State of New York.
Please go to "Contact Us / Forms" Page to download the following forms: Membership Application, Renewal Form, Walls of Honor Application, USA Vietnam War Commemoration Medal application, Dr. G's Voices for Veterans Concert application. NY State Medal for Merit and NY State Conspicuous Service Star and eligibility criteria. LONG ISLAND DUCKS; REGISTER TO GET RECOGNIZED FOR YOUR SERVICE AT A GAME
WHY WE ARE WHO WE ARE AS PATRIOTS. AS A PATRIOT, THIS VIDIEO WILL BRING A TEAR TO YOUR EYE. THIS IS WHY WE SERVED OUR COUNTRY. THIS IS WHY WE ARE MORE THAN A VETERAN'S ORGANIZATION, WE ARE A FAMILY.
"THE STAR SPANGLED BANNER " THE HISTORY BEHIND THE NATIONAL ANTHEM.
https://www.youtube.com/embed/YaxGNQE5ZLA
Master Sergeant Jack Diamondstein, one of the founding members of this organization. Jack was more then a friend to us all. He was a patriot in the true sense of the word. He loved his country, he loved his fellow veterans and he loved his community. Jack did two tours in Vietnam in Army Special Forces. He was a decorated hero. We remember his dedication and all he brought to VWVA. We remember his long distinguished service as a Volunteer Fireman in the Merrick Fire Dept holding just about every office there is. Jack was called home last November, this warrior's battle with cancer for so many years, finally won out. Through it all Jack never missed an event unless he was in the hospital. Even in his sickness he was a hero. I can think of no greater honor for him or for all who served, and for those who witness for peace in other ways, than to work and pray for the realization of the great day when no more will be lost, when war is obsolete, when God's better way of abiding love and reaching out across national boundaries, religious and political barriers to help, heal and clothe our neighbors becomes the way for all people and nations
When one American is not worth the effort to
be found, we as Americans have lost.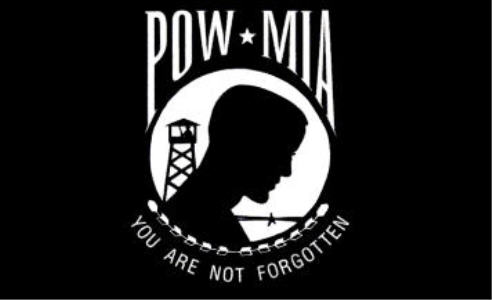 THE GREY-HAIRED BRIGADE This is our Generation. Read the article in the file below and be proud of what we have done and what we can do for the future.
May your heart be touched by this tribute to all those who gave their lives for this country. Rendered by the West Point Glee Club